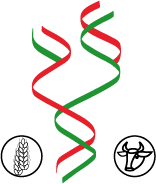 Abstract submission
The conference secretariat will accept papers pertaining to particular thematic sections and prepared according to the instructions given below. The contributions will be published in the same extent, no matter whether they will be presented in the form of a oral presentation or a poster.
The deadline for submission of the abstract has been extended to June 30, 2010. Send the abstract to the Organizing Committee by e-mail.
Abstracts should state clearly the purpose, methodology, results and conclusions of the work. Abstract should include author's full name, affiliations, mailing address and e-mail address. An example of an abstract in the correct format can be downloaded from web. Abstracts are required in English.
The organization committee reserves the right to transfer significant contributions from the category of posters to the category of oral presentation and vice versa; the authors will be notified in advance.
Abstract Guidelines
Please follow the guidlines below when producing your abstract.
Must be submitted as a Microsoft® Word Document (.doc)
Font 11pt Times New Romane
Title on first line in bold, font 13pt (caps and lower case)
Authors on next line, presenting author with asterisk; in format first name middle initial(s) last name with superscript to link to affiliations
Affiliations with line break between each; numbered with superscripts
Presenting author (email address of presenting author)
Text of abstract (max 250 words; no figures, tables or references)
An example of an abstract in the correct format [doc]
Conference Proceedings
Abstracts will be published in book of abstract (with ISBN) to be distributed among participants at the Conference. Only abstracts from participants who have registered for the conference and paid the appropriate registration fee will be included in the abstract book, final programme and in the poster sessions.

The space for each poster will be 1 × 0.8 m (height × width).
Conference logo for your poster [eps]